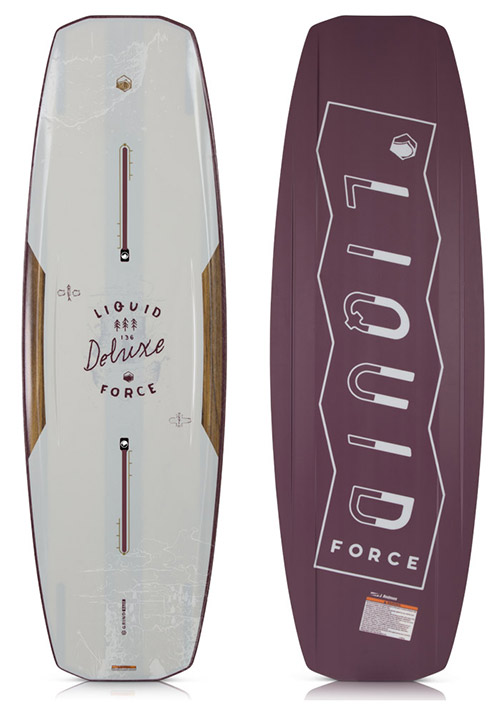 Liquid Force Deluxe Wakeboard 2018
"My board can handle a beating more than any other out there!"...Kevin Henshaw
Description
The visionary and creator of Area 52 needs a board that can withstand the abuse that goes into riding massive wall rides, drops from 20 feet, rails 60 feet long and the occasional crash on solid wood stairs. The triple stringer wood PU core with the combination of liquid rails and LF exclusive grind base has been proven to handle what Kevin dishes out. Mix in the Flex Track system for the unmatched connection and feel of the board with the Triax glass layup and you have the perfect flex and strength for any obstacle in your path. Kevin's board is a bit stiffer in the middle than some of our others and softer on the tips and tails which gives it incredible durability but still gives a nice flex when desired. The Deluxe is the board for the ultimate wakeboard playground and the spirit animal in you.
LF Exclusive Flex Track
Precision CNC Wood/PU Core
Single Concave Hull w/ Edge and Tip Channels
Triax Glass Layup
Aggressive Three Stage Rocker
LF Exclusive GRIND Base
LF Exclusive Liquid Rail
Finless
See also...